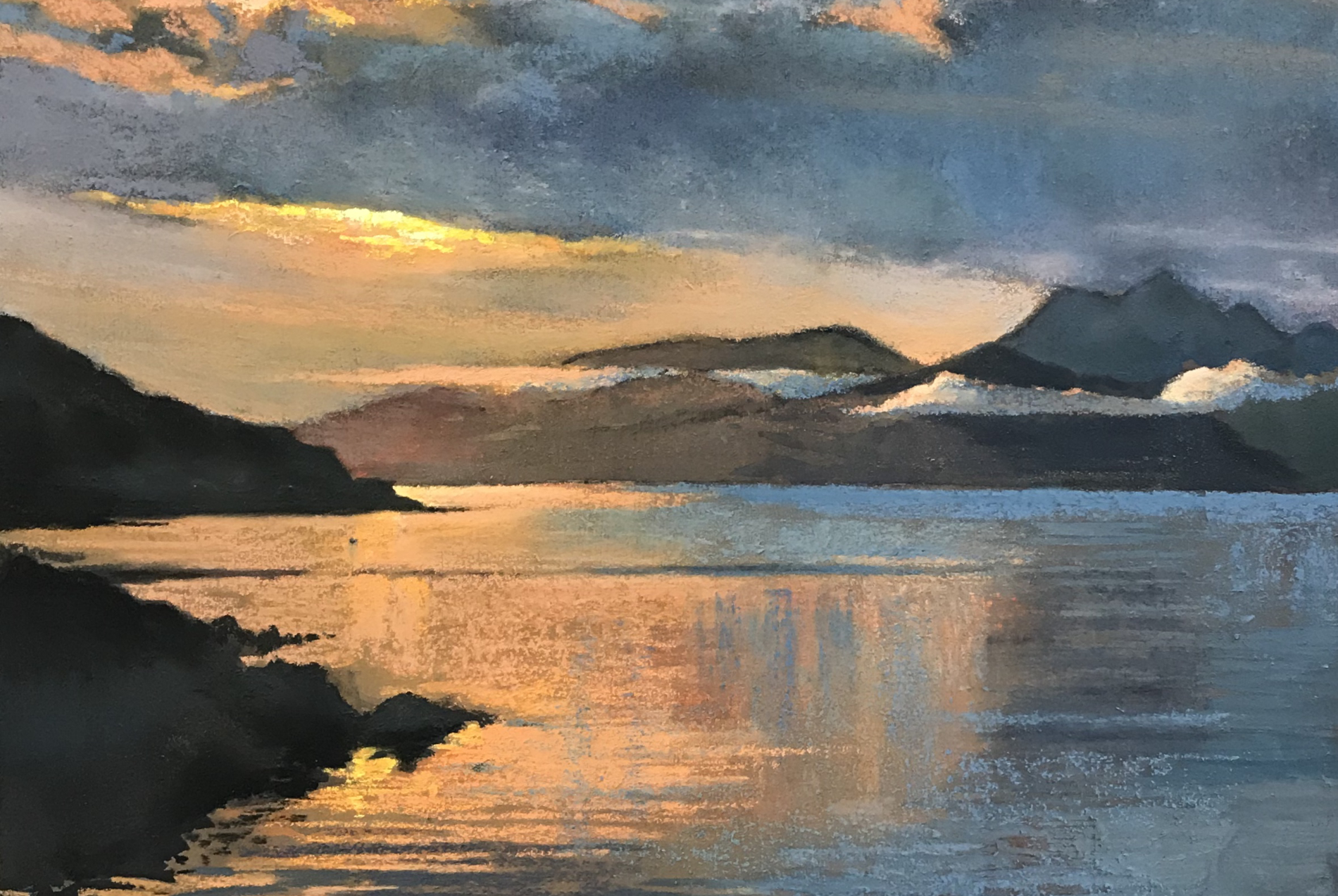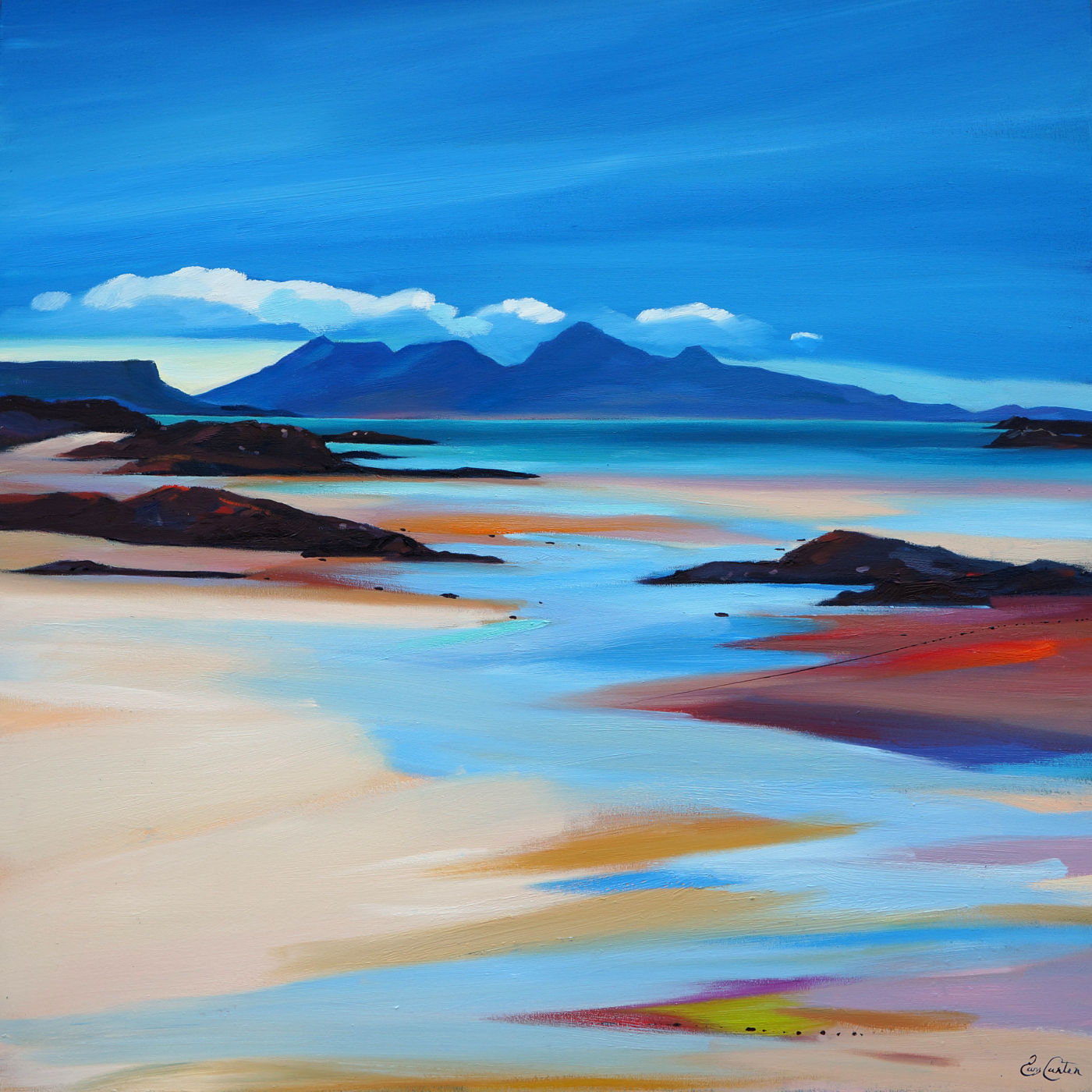 Gallery An Talla Dearg
The gallery situated on the shore by the old stone pier at Eilean Iarmain, was established by the late Sir Iain Noble and hosts a range of exhibitions throughout the season, from April to October. Sir Iain aimed to promote artists whose  work celebrated Scottish landscapes and wildlife. The legacy continues with the support of Lucilla, Lady Noble. This unique and intimate location allows the artist to be present and often creatively working in the gallery. Exhibitions run from April to October.
This year's gallery will open on Friday 22nd April with Paul Howey, whose exhibition will run until 11th May.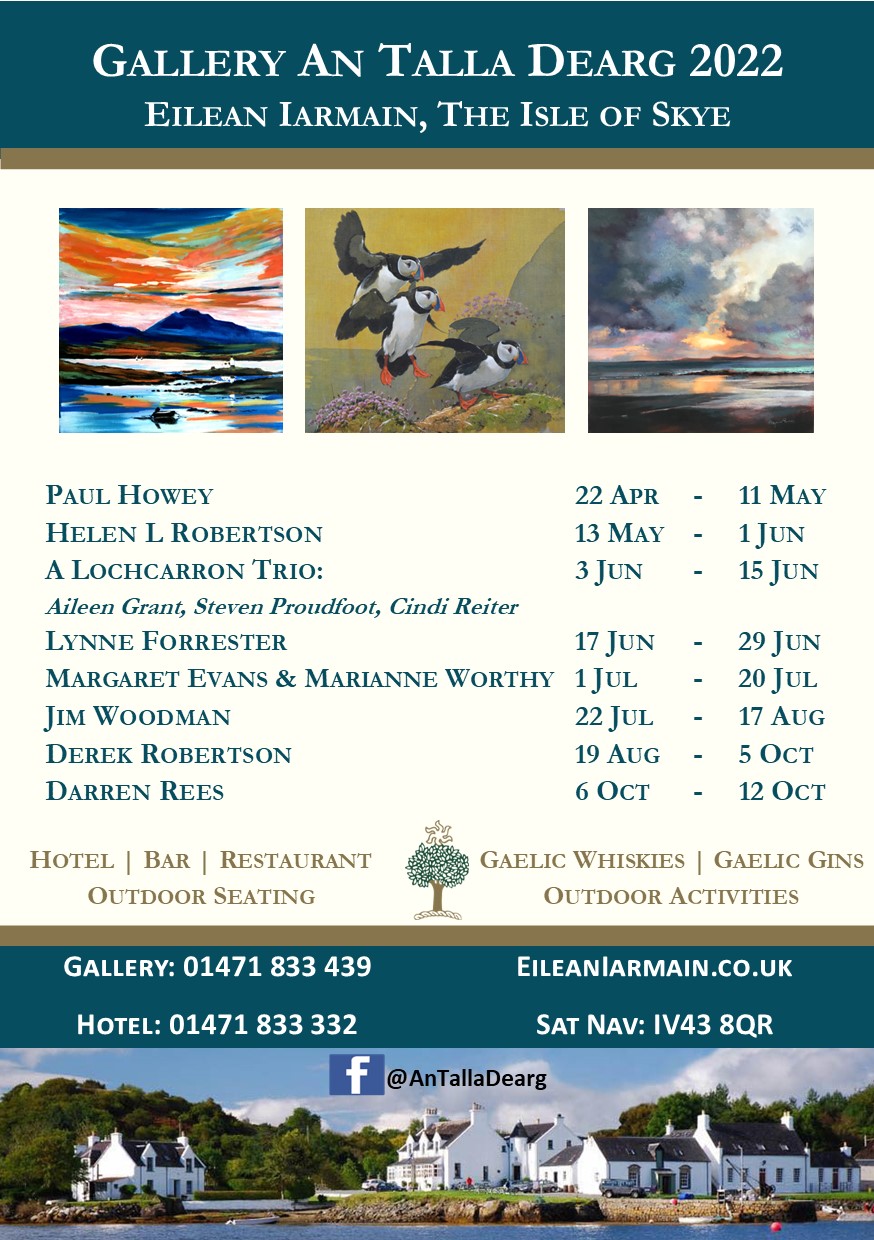 Latest News from Gallery An Talla Dearg