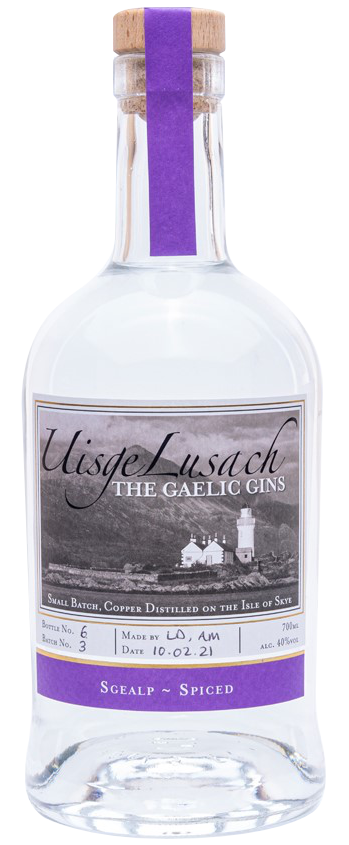 We are delighted that our Spiced gin won Silver Medal in the Herb & Spice Flavoured Gin of the Year category at this year's Scottish Gin Awards
The Scottish Gin Awards, one of the largest and highly regarded gin competitions in the UK, revealed its winners last night. A panel of 20 judges, many of them distillers and qualified sensory experts, participated in a blind tasting event where over 1200 samples of gin were poured. To be a finalist in this competition is a great achievement, and to have won a medal is the cherry on the cake!
Distilled in our former illicit whisky still at Pràban na Linne's headquarters at Eilean Iarmain on the Isle of Skye, we started making our vibrant Spiced gin in 2019 – it's a beguiling and complex combination of spice with a subtle depth of beautifully balanced juniper. Using allspice, mace, cassia bark, almonds, sage and orange peel amongst our botanicals it's the perfect gin to enjoy over the autumn and winter months.
Tasting notes
Nose: Richly scented exotic spice, with woody and resinous notes
Palate: Bright and zesty on the tongue, the initial kick gives way to a pungent depth of warm spice and earthy coriander, married perfectly with vibrant juniper
Finish: Slightly buttery, with a robust, aromatic length
To purchase a bottle of our award winning gin, visit the Gaelic Gins website