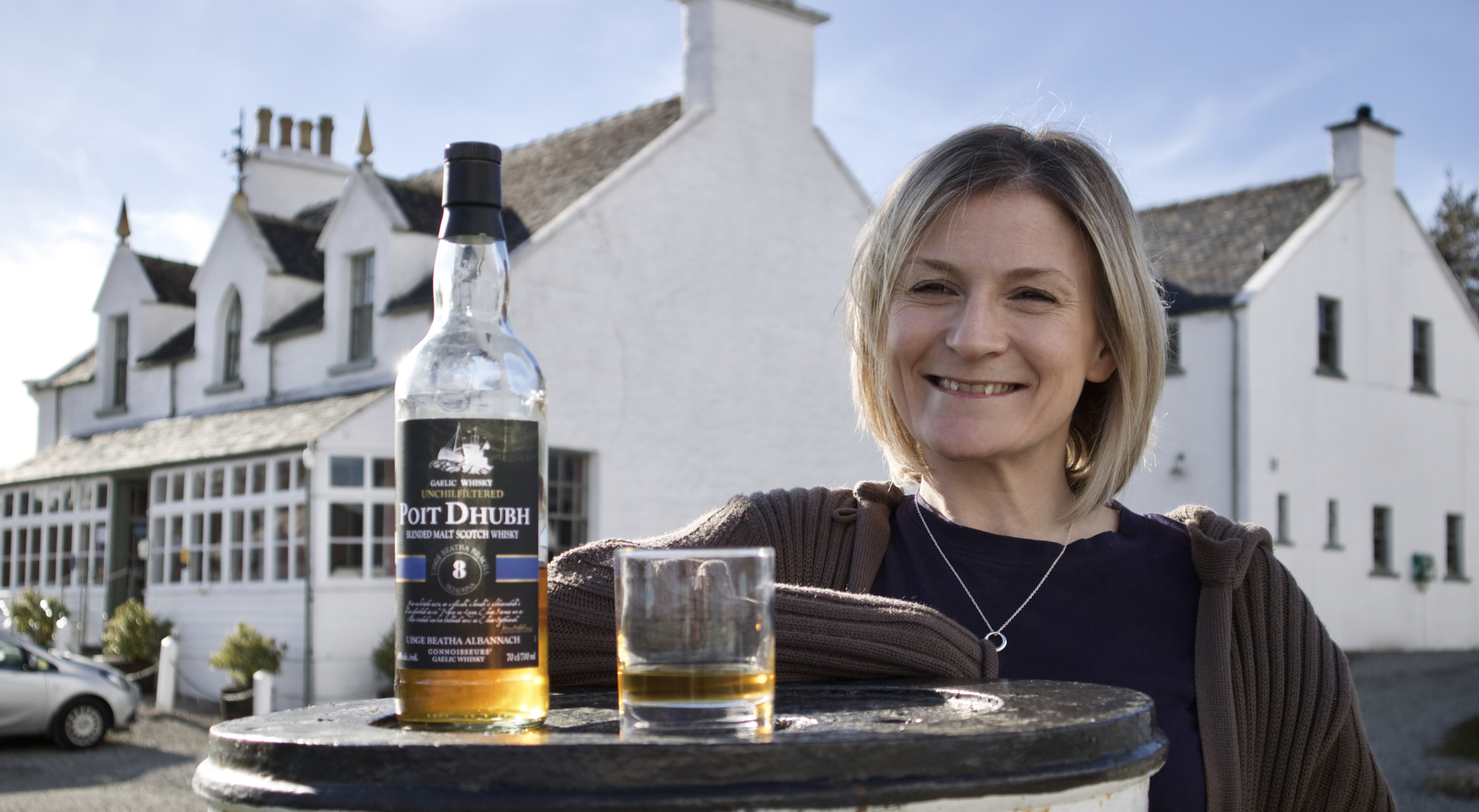 Where are you from?
I'm from Broadford on the Isle of Skye – a local through and through!
What is your role at Eilean Iarmain?
I am Head of Sales for the Gaelic Whiskies at Pràban na Linne, where I have been fortunate enough to have been working now for 18 years, since moving back home fresh out of University.
What's the best part of your job?
The variety each day brings, the stunning scenery that surrounds me and the amazing people I work with.
How do you spend your days off?
Usually with my husband, walking our dog Odie, or spending time with family.
Best view on Skye?
My favourite view is actually from the mainland, coming home after being away. When you first get that view of the Skye Bridge and the Cuillins – it's my favourite ever. It's a real symbol of home.
Whisky or Gin?
Whisky, of course! I enjoy a glass of our Poit Dhubh 8 with a dash of water, especially on a winter's night by the fire.
Favourite Gaelic word?
Ceilidh!